My love of film knows no end. Once again, presented for your pleasure and curiosity, the last few movies I saw in order of how much I liked them. Rock on.
21. A jock/nerd inventor man gets so good at science that Satan kidnaps his girlfriend and challenges him to complete several video game style trials to get her back (each segment directed by a different filmmaker). This is Rage War (aka The Dungeonmaster) (1984). A strong start with some great 80s music, but an absolutely squandered premise. I had high hopes up until the games actually begin. The rules, tech, solutions to problems, and the Devil's weirdly self-imposed limitations never make sense. It's got some funny WTF things in it, but it runs out of steam by the halfway marker. Sadly, much like Highway to Hell (where a demon sheriff kidnaps a dude's girlfriend and he has to rescue her from Hell), it doesn't quite deliver what it promises. This movie could do with a remake because I absolutely love a lot about its concept.
20. Objectively A Talking Cat!?! (2013) is a worse film, but I laughed a lot more and, let's face it, I went in with the appropriate expectations. This cynically inept trash-fire, which somehow roped Eric Roberts into recording the cat's voice into an old tin can at the bottom of the sea, aggressively oscillates between Christian movie and porno movie energy. Every single facet of production is lazy, putrid, empty garbage, indicating it was a cash grab relying on its cliched but kid-friendly talking animal bait. Anyways, it's a great time if you're in the mood to laugh at some embarrassing cinematic garbage.
19. I saw this on TV as a kid and it was perhaps my first encounter with a movie that dealt with the end of the world. It scared me good, I tells ya. Re-watching Roger Corman's Day the World Ended (1955) I still dig the hell out of its first act. This is another one where the premise is great – possibly the last disparate survivors of a nuclear fallout hunker down in a house with a deficit of resources and an abundance of tension. The drama between the straight-laced survivalist patriarch with his pure daughter and the skeezy gangbanger with his stripper girlfriend is the best part of this film. There is a radioactive monster prowling around outside, but that kind of sucks. Another strong start that gets tedious before it finishes, but worth it for folks interested in early low-budget examples of atomic age horror.
18. Wes Craven's Swamp Thing (1982) boasts a beautiful looking swamp location and a couple somewhat tender scenes between the scientist (Ray Wise)-turned-monster (Dick Durock) and Adrienne Barbeau that show why this movie was even made, but ultimately it gets held back by its inconsistently goofy tone and truly bad rubber costume (it looks better in the flat-out campy sequel, Return of Swamp Thing). I wanted more stuff with Barbeau and the gas station kid (Reggie Batts). Louis Jourdan is also fun and hammy as the villain.
17. What a cast! Lee Marvin, Burt Lancaster, Woody Strode, Robert Ryan, Claudia Cardinale, Jack Palance, and Ralph Bellamy star in the gritty western rescue adventure, The Professionals (1966). Kind of forgettable film, but if you dig the cast (and I do, even though no one ever gives Woody Strode enough to do in these movies, sadly), it's a fine time.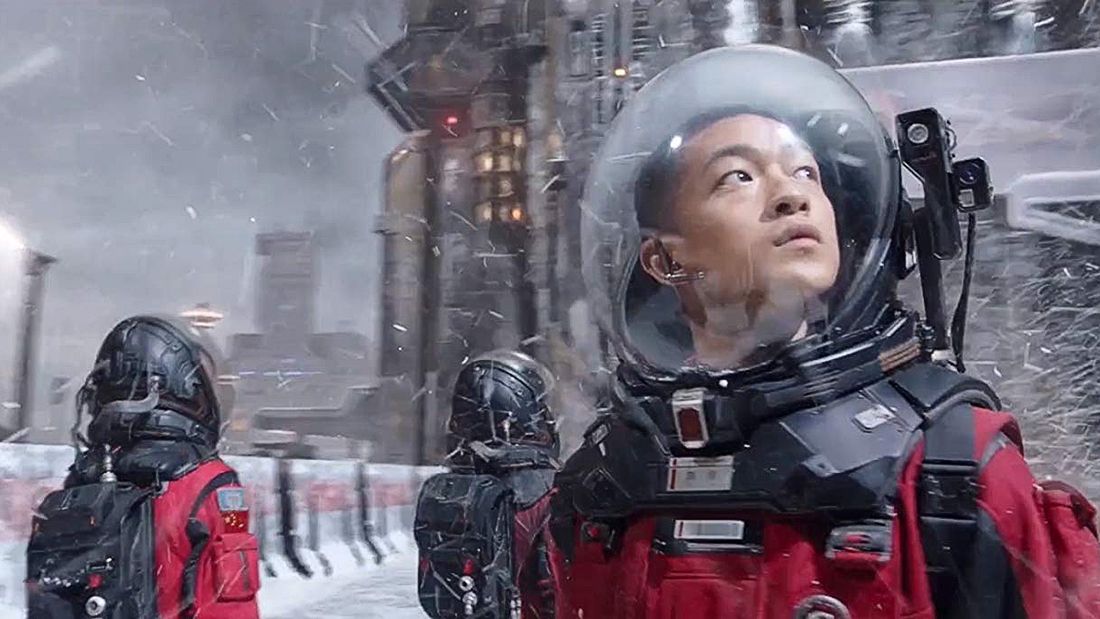 16. A colossal Chinese sci-fi adventure about the end of the world where the sun fizzles out so all of humanity lives in subterranean cities on one half of the planet and the other half is covered in rocket thrusters pushing the Earth through the cold vacuum of space in search of a new habitable zone? Why not? The Wandering Earth (2019) is dumb, big budget, bombastic nonsense of the highest order. It is huge on spectacle and melodrama and the preposterousness of the premise left me pondering how many people in China actually relate to the dogged desire to preserve the human race at such insane costs. My god. Have I become that cynical?
15. I'm gonna say it. Robert De Niro never looked better than in Ronin (1998), directed by John Frankenheimer. It's not amazing, but it's kind of what you want in a slick Euro-flavored action thriller about guns-for-hire unraveling a cockamamie MacGuffin-chasing plot. My main beef with it is that it's never better than its first act. But the cast (featuring Jean Reno, Natascha McElhone, Jonathan Pryce, Stellan Skarsgård, Sean Bean, and Michael Lonsdale) keeps it going even if it ultimately goes nowhere. Maybe I'm too forgiving, but I look for the things to enjoy in a less than perfect product.
14. Randomly revisited the remake of The Nutty Professor (1996) and…the script is pretty blah, but, man, does Eddie Murphy's high octane performance(s) propel this wacky 90s comedy into something memorable. The weirdly somber moments where Professor Klump wrestles with his weight were actually more effective than a lot of the jokes. Ultimately, though, in 1996 we were there for the silly special effects and insane Murphy characters (playing Klump, his alter-ego Buddy Love, and the entire Klump family to great effect). Jada Pinkett Smith, Dave Chappelle, and Larry Miller are also nice to see onscreen.
13. I love monsters so a movie called Love and Monsters (2020) was always going to at least be a little bit interesting to me. But this apocalyptic survival horror comedy for the whole family, directed by Michael Matthews, was a breath of fresh air. Brilliant creature designs and effects (with some nods to stop-motion master, Ray Harryhausen) elevate this by-the-numbers hero's journey into something worth checking out. Streamlined monster adventure with humor and some grade-A digital wizardry.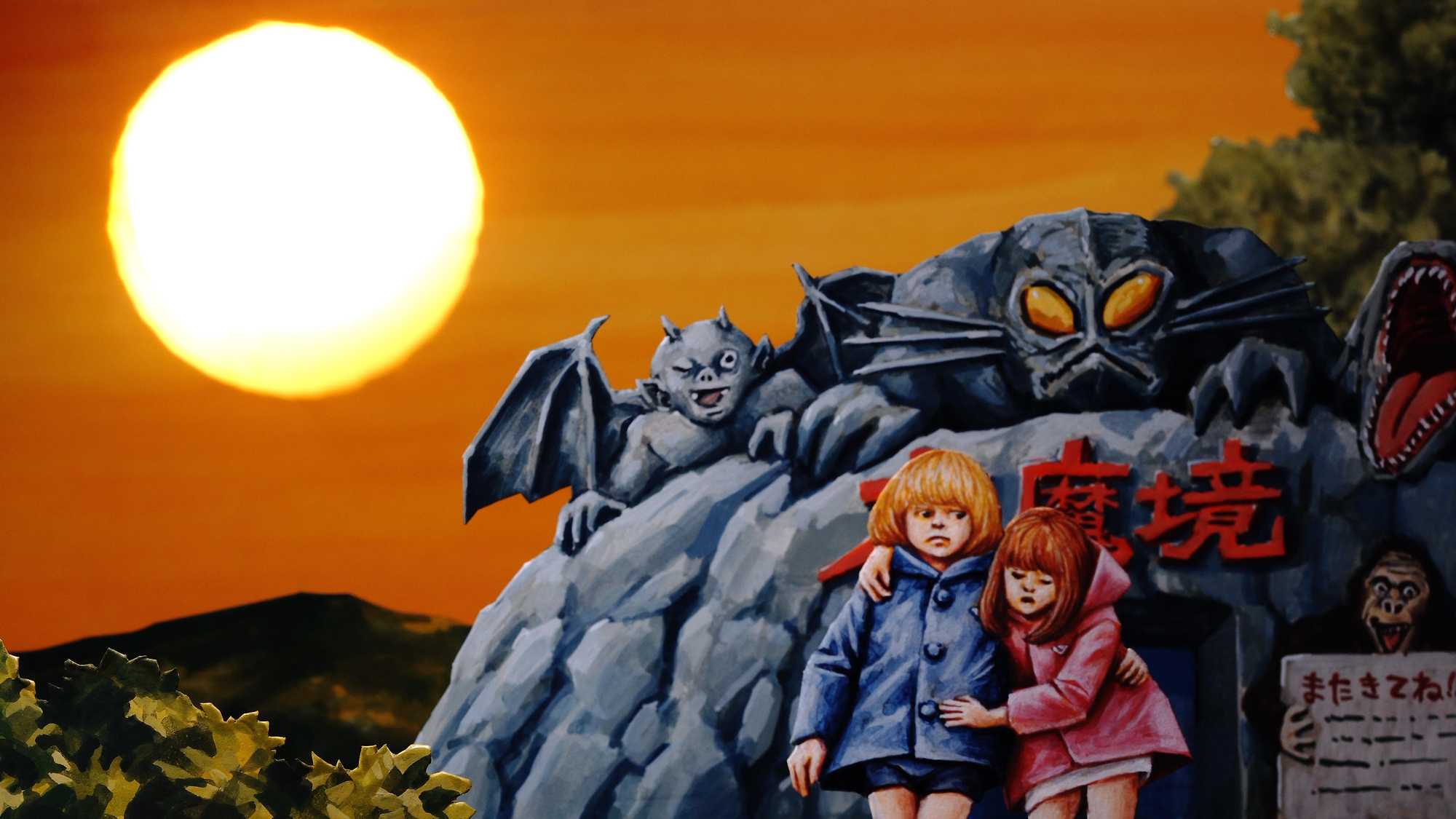 12. Violence Voyager (2018) directed by Ujicha, is probably the most messed-up movie I've seen in awhile, and that's saying something. It's a surreal sci-fi adventure about some thrill-seeking kids getting suckered into a mysterious theme park that turns into a hellish body horror nightmare. And it is a genuinely disturbing film, made all the more eerie due to its unique illustrated cut-out presentation. I'm actually on the fence about who to recommend this one too.
11. I never saw the first film, but I thought The Croods: a New Age (2020) was pretty creative, clever, and funny. It just struck the right tone for me and the animation was pretty to look at. I liked the family dynamic between the cavepeople family and the yuppie Bettermans. It was just sweet and nice.
10. I promise you, you will never see wetter, steamier, grimier 80s city streets than in Walter Hill's alternate universe rock musical neo-noir, Streets of Fire (1984), featuring music by Ry Cooder. Diane Lane plays Ellen Aim, a fiery rock starlet who's in a truly surprising relationship with Rick Moranis playing the most tough-as-nails nerdy dweeb-boy you ever did see. Enter a no-good, biker gang ringleader, shirtless Willem Dafoe in leather overalls and a greasy Flock of Seagulls hairdo (he looks like a cartoon weasel and it is magnificent) to kidnap the singer. But then there's more terminally sarcastic and stone-cold characters to cock shotguns and ride in classic cars (Michael Paré as a gun-toting, dead-inside hero type who's still not over Aim, and then there's Amy Madigan as the coolest lesbian to fire a pistol square into a bad hombre's chest. Also you got Bill Paxton in there somewhere). This movie is marvelous trash that never quite achieves greatness, mainly because the tone feels like it's supposed to be a straight musical, but it skimps on the songs and just has the weird theater-y melodrama. A few more songs would have made this, even if my brain roundly rejects Moranis being a bad-ass. After awhile you may begin to wonder if it's supposed to be the 80s or the 50s and why everyone is 32 years old, but just go with it. While not official, I feel Streets of Fire is in the same universe as the animated rock musical Rock and Rule.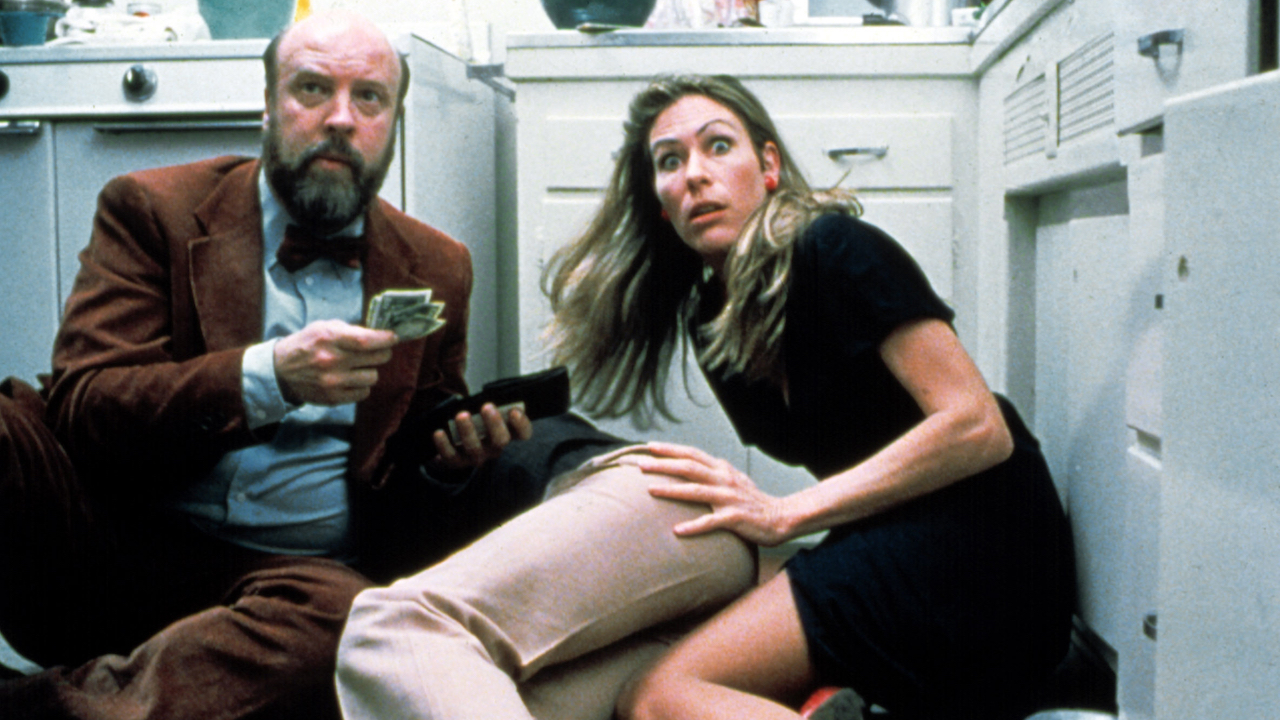 9. You either vibe with Paul Bartel's oddball understated humor sensibilities or you don't. He's not quite John Waters, but he's got something interesting going on. Eating Raoul (1982) is a low-budget dark comedy about a milquetoast couple who decide to use the sex appeal of their female half to bait would-be Johns to their apartment so they can kill them, rob them, and sell their bodies to Chakotay from Star Trek: Voyager. It's silly and pretty casual about murder, rape, and cannibalism, but that's the aesthetic. The film works for me mainly because I love Mary Woronov and Paul Bartel's chemistry and laid back performances. They later had a super weird cameo in another personal favorite: Chopping Mall.
8. OK, if Eating Raoul was too flippant with sexual assault for you, then Larry Cohen's even more esoteric dark satire, Bone (1972), might not be your cup of tea. Yaphet Kotto stars as a rapist and burglar who invades a rich car salesman's (Andrew Duggan) home and threatens to do unspeakable things to his wife (Joyce Van Patten). Not gonna sugarcoat it. This movie is weird. The characters feel like cartoon chess pieces. The chain of events meanders and feels distant, yet the (dated?) commentary on race relations, sex, marriage, and white tears is fascinating. Kotto, Van Patten, and Duggan are all great to watch. It's rough around the edges and maybe a hard one to recommend, but there's something about it that just struck me in a weird way.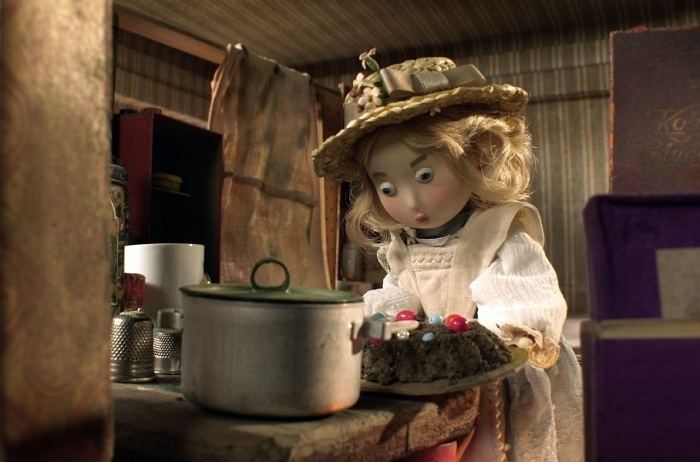 7. Czech stop-motion maestro, Jiří Barta, returned to his craft in 2009 to make Toys in the Attic, a cute but grim, tatterdemalion tale of a doll, her friends, and the evil Head of state. It's like an Eastern European flavored Toy Story that's just brimming with inventive details and imagination. I saw this years ago and was happy to revisit this cleverly realized realm again but with a younger audience. Entertaining for kids and adults. Toys in the Attic may be his most accessible work, but if you're into Svankmajer, Norshteyn, or the Quays, investigate Barta's shorts and his other feature (The Pied Piper) too.
6. Michael Caine and Sean Connery star in John Huston's adaptation of Rudyard Kipling's The Man Who Would Be King (1975). It's an adventure story about two entitled Masonic Englishmen scallywags in 1880s India who concoct a dangerous scheme to traverse the perilous northern mountain glaciers, ingratiate themselves into the tribal societies of Kafiristan, train their armies with British guns, depose their rulers, and become kings…until things go awry. It's all pure colonialism, but hey, that's Kipling. Sort of Cobra Verde meets The Road to El Dorado. It's a fun adventure from a bygone era about friendship and cultural insensitivity. And Christopher Plummer plays Kipling.
5. I love it when film shows me a world I don't know. Ten Canoes (2006) is an Australian Aboriginal morality folk tale that feels as old as the cheeky narrator (David Gulpilil) claims. And it's directed by Rolf de Heer who did Bad Boy Bubby. Framed as a story within a story, it demonstrates why coveting thy brother's wife is a big no-no. And it gives a peek into what ancient Aboriginal society was like, retaining a unique sense of humor and reverence for ceremonial rituals.
4. Kate Winslet, Christoph Waltz, Jodie Foster, and John C. Reilly star in Roman Polanski's Carnage (2011) based on the play by Yasmina Reza, a grimly comedic drama about parents of fighting children meeting to resolve the dispute and the deluge of judgement, insecurity, and vileness that bubbles to the surface just beneath the festering facade of civilized placability. It is only four characters talking in one location, but folks, shit. is. taut.
3. Apparently, they restored Frank Oz's big-screen adaptation of the 1982 off-Broadway musical which was based on Roger Corman's 1960 B-monster movie about a dork in a flower shop who grows a mysterious plant that requires human sacrifices. Up until now I had only seen the happy ending cut of Little Shop of Horrors (1986) that was shown in theaters after bad test screenings forced reshoots. But what I saw this time was the darker – and far more thematically consistent – ending with one of the biggest, craziest, most expensive finales of all time. This movie goes so hard with everything it does. The puppetry and animatronic effects to bring the carnivorous plant to life look spectacular. The comedy is savage (especially from Steve Martin's sadistic dentist and a cameo from Bill Murray). The horror is grisly and darkly comedic. And every song is a lung-busting showstopper. It is quite the achievement. With the restored dark ending, this easily tops Rocky Horror Picture Show for subversive 80s musicals that wink at classic fright flicks. And it stars Rick Moranis, if you didn't know. Find the recut darker original ending if you can.
2. I've seen North by Northwest (1959) dozens of times, but it's a great movie. Ernest Lehman wanted to write "the Hitchcock picture to end all Hitchcock pictures" and I daresay he succeeded. Cary Grant has never been more Cary Grant and James Mason has never been more seductively diabolical. This mistaken identity thriller truly is the ultimate Alfred Hitchcock film, invoking all of his best tropes and then some. A New York ad executive is mistaken by some nefarious goons for a government agent and gets yoinked into a whole Cold War espionage plot. Start to finish, it's great. He insists he is not the man they're looking for, George Kaplan. Then he becomes an amateur sleuth to find the real Kaplan. He gets framed for murder. He goes on the run. He falls in love with the gorgeous Eva Marie Saint. He gets roped into the actual CIA and basically becomes Kaplan, only he's not doing it for God and country; he's only risking life and limb to bang that girl again, and that, I think, is the most relatable American action hero motivation that has ever been written. And Cary Grant just wears the absolute hell out of that suit. Way cooler than James Bond and trains have never been sexier. Cue the smashing Bernard Herrmann score!
1. An Amazonian shaman in early 1900s Columbia re-examines himself and his changing jungle under the growing shadow of colonialism in Ciro Guerra's Embrace of the Serpent (2015). Karamakate (played by Nilbio Torres as a young man and Antonio Bolívar as an old man) helps two white foreigners at two different stages of his life navigate through the jungle after a mystical plant, feeling like an echo of who he was. It is a haunting, beautifully shot drama with touches of the surreal. Herzogian in the best way. It doesn't offer easy answers, instead favoring a more pensive, spiritual recontextualization of the clash of cultures and loss of a mysterious way of life that was more connected to the natural world. Truly transcendental cinema that would not leave my mind.
BONUS SHORT:
Ri Crawford's handmade stop-motion fairytale voyage to a strange time when the moon was close enough to touch titled The Moon's Milk (2018) is exactly my cup of tea. Beautiful lighting, wonderfully weird, and creakingly narrated by the gravelly voiced Tom Waits. It's on YouTube. Give it a look.