I watched movies again. I know I promised I would stop. But I can't help myself.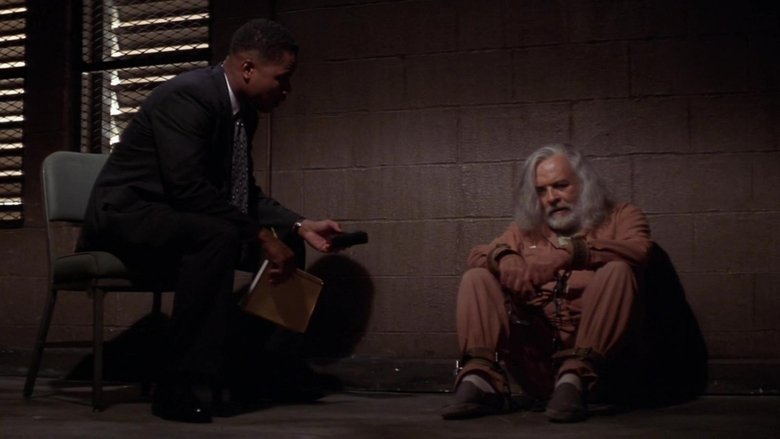 20. Anthony Hopkins and Cuba Gooding, Jr. star in the rather tedious and hokey Instinct (1999). Hopkins plays a mysterious primatologist who refuses to speak after being arrested for murder. Enter the good therapist (Gooding, Jr.) to spit some inane psychobabble to try to reach him. There's a couple decent ideas at work here, but ultimately too cheesy, slow, and misdirected.
19. Robert Forster stars as a tough police chief trying to solve the mystery of who keeps eating everybody in Chicago's sewers in Alligator (1980). I love Robert Forster and I love a good creature feature, but this one is pretty ho-hum.
18. Steve Martin plays an aging failed producer who sets out to make the greatest movie of all time. It will be called "Chubby Rain" and will star the greatest action star ever, Kitt Ramsey (Eddie Murphy) …only he won't know he's making a movie. This is the Hollywood comedy, Bowfinger (1999). There's usually a certain level of indulgence that comes through when attempting to lampoon Hollywood. Eddie Murphy is funny in his dual roles, but Bowfinger ain't no Ed Wood.
17. Full disclosure: I am not a fan of Christopher Lambert or the original Highlander movie. That said, Highlander II: The Quickening (1991) is ridiculously overproduced lunacy. This movie is so broken on structural and thematic levels. Apparently Connor MacLeod (Lambert) and Juan Sánchez-Villalobos Ramírez (the Spanish-named immortal Egyptian played by famously Scottish Sean Connery) were actually from another planet and MacLeod was sent to Earth as punishment. But he helped build a giant shield that covers the entire planet to protect it from stuff, but now everything is fine but bad corporation guys don't want to tell anybody because they get money to keep the shield up so MacLeod has to team up with a resistance activist (Virginia Madsen) to fix it, but the bad guy from space, General Katana, who sent him to Earth keeps sending henchman to kill Connor …for some reason. But they suck. So Katana (Michael Ironside) comes to Earth to kill him. But MacLeod summons Juan Sánchez. But Juan Sánchez materializes on the wrong continent so he has to find MacLeod. But then he can't really help him. So MacLeod must face Katana alone. But then so and but so but and but but so then.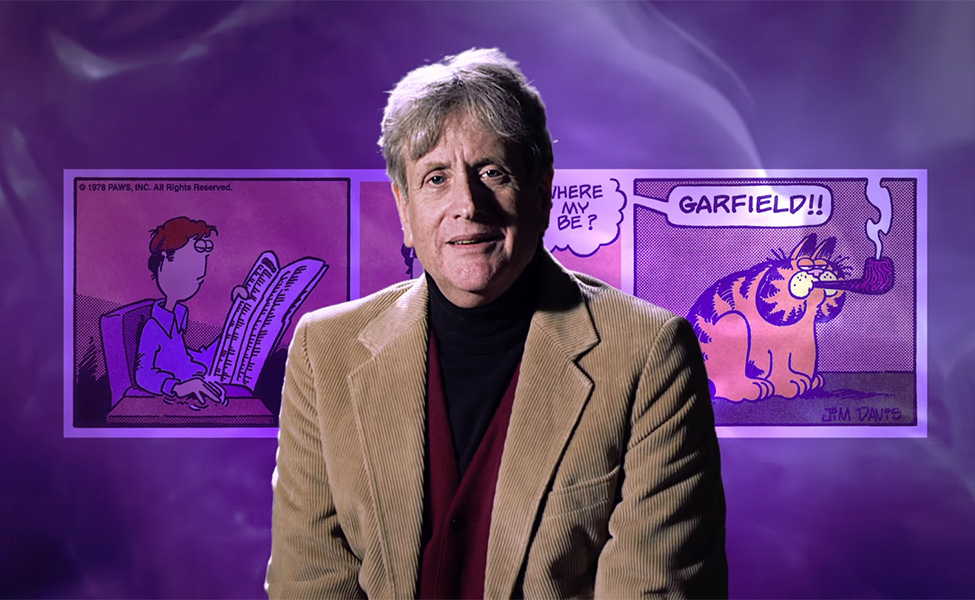 16. Lasagna Cat does a one shot mockumentary about a singular Garfield comic strip in 07/27/1978 (2017). It effectively mocks the banality of the joke and the tendency of some documentaries to hyper-fixate on a trivial detail to the point of insane conspiracy theory, even if the gag runs a little long.
15. This one's been making the rounds on the internet. This one is too dense to unpack in a single burb. Surviving Edged Weapons (1988) features interviews with cops who have been stabbed, brutal photos of actual stab wounds, and occasionally unintentionally hilarious staged scenes of hypothetical knife encounters. So how does one survive an edged weapon attack? According to this police training video, shoot first. Says a lot, really. The video is more geared to instilling fear and promoting quick use of deadly force rather than defense or de-escalation.
14. I hadn't seen The Mummy Returns (2001) in 20 years. I remember enjoying Stephen Sommers' The Mummy. Despite it being mostly hokey, it has an amiably fun and consistent tone of dusty swashbuckling adventure that weirdly works. And I remember the sequel was not as a good. Upon re-watch, I could have gone off of memory. The first third is a lot of fun, but about halfway through it's got no more worthwhile tricks up its sleeve; just an onslaught of bad CG pygmies, dog-men, dirigibles, and Dwayne The Rock Johnson's cartoon head and torso on a giant scorpion body for some reason. Watch it for the first act and then fall asleep.
13. Stuart Gordon. The man behind such schlock treasures as Re-Animator, From Beyond, and Honey, I Shrunk the Kids gets back to basics with Castle Freak (1995). Back to basics means it has monsters, gross makeup, and Jeffrey Combs. It's weird, upsetting, and has Italians. Jeffrey Combs inherits a castle, but PLOT TWIST FROM THE VERY TITLE: this castle has a freak in it. And he's a real tortured soul. But that won't excuse any of the stuff he does in this nasty little horror.
12. I gave the marvelously campy Flash Gordon (1980) a re-watch and it was every bit as silly and ludicrous as I remembered. It's a set designer's dream! It's a flamboyant fashion spectacle! Queen phones in a gloriously dumb theme song! It bears some resemblance to the 1930s serials. Watch it for the colors and magnificently over-the-top performances of classic actors like Brian Blessed, Topol, and Max von Sydow. Also for appearances by Ornella Muti, Richard O'Brien, and Timothy Dalton. Then watch Barbarella and Starcrash to keep the crazy campy space train going.
11. I grew up watching Godzilla marathons. Most of the ones I remember seeing on TV were from the Shōwa era (1954-1975). So the Heisei era Godzilla vs. Biollante (1989) was one I missed. Look, if you like Godzilla, you'll dig it. If not, it's probably a tough sell. But the suitmation and puppetry is some of the best in the series I've seen. Godzilla fights a giant flower monster that is a chimera between a rose and Godzilla's own DNA. Big monsters and smashing. It's all it needs to be.
10. Mae West lays it on thick in She Done Him Wrong (1933). The classic dame of dirty one-liners is a bowery showgirl chasing tail and avoiding bullets and jail time between her foxy song numbers. Admittedly, I'm more acquainted with the curvy empress of entendre's reputation than her actual film canon (although I dug her in My Little Chickadee with W.C. Fields), so I figured I'd start here. It's very much a product of its time and not a whole lot really happens in it, but West is so fun to watch that it's hard not to enjoy. Also enjoy a very young Carey Grant as one of the objects of her affection.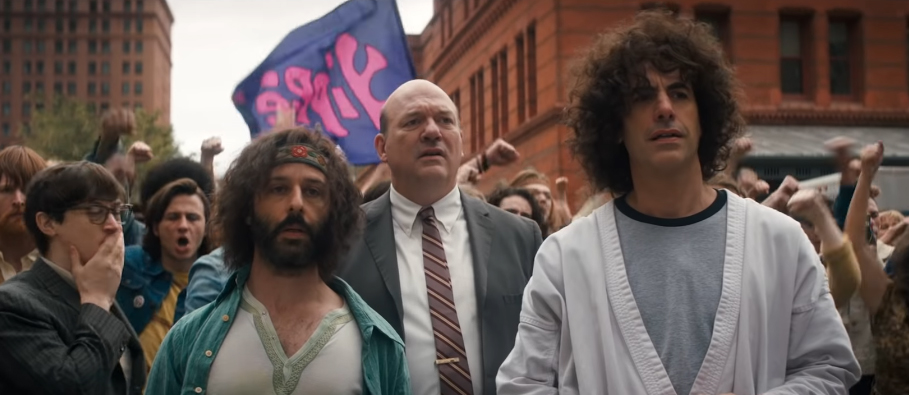 9. Clashes between Chicago police and anti-war protesters mad about Hubert Humphrey's nomination lead to violence in 1968. The Trial of the Chicago 7 (2020) does a good job of explaining the various positions and circumstances surrounding the key players while also reminding us how very often things can be very stacked against reason and peace. All-star cast courtroom drama.
8. Wisconsin Death Trip (1999) is an odd and rather macabre bit of Americana. Directed by James Marsh and narrated by Iam Holm, it presents a series of historical reenactments of suicide, murder, insanity, and general misery from the late 19th century in Black River Falls. It's a curious documentary with a detached atmosphere of gallows humor. With echoes of the Coen Brothers or perhaps if Guy Maddin had done Faces of Death.
7. Legendary filmmaker Werner Herzog turns his attention to the heavens and, more specifically, the strange messages it sends to us in the form of space rocks. Fireball: Visitors from Darker Worlds (2020) is a documentary about meteorites, how they have been historically understood, mythologized in religions, and, perhaps more intriguingly, how they continue to fascinate and drive the most interesting people to dedicating their lives to collecting and studying them.
6. Fans of the Irish animated films Secret of the Kells and Song of the Sea will not be disappointed with Tomm Moore and Ross Stewart's Wolfwalkers (2020). An English girl moves to a small Irish village with her father and winds up getting mixed up with a feral child who becomes a wolf whenever she's asleep. Irish mythology, history, and social commentary combine to deliver a story about finding who you are and what you believe in. Wolfwalkers is a beautifully animated and empowering journey.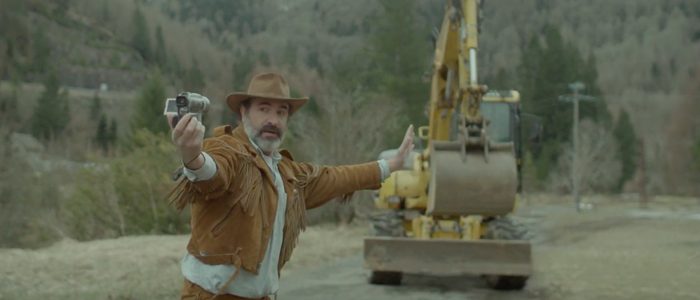 5. A man buys a coat that becomes the object of his obsession in Quentin Dupieux's Deerskin (2019). It's a weird dark comedy (typical of Dupieux, but I liked this much better than Rubber). I quite liked the mileage they got out of the quirky premise.
4. I am actually quite surprised that a film with this much depth was produced by Disney. Pixar's Soul (2020), directed by Pete Docter, is the story of a music teacher and aspiring jazz musician named Joe (Jamie Foxx) who gets the break of a lifetime and then unexpectedly dies. With so much to live for an prove, Joe's soul will do anything to escape the afterlife. A series of mix-ups leads him to be the accidental mentor to a baby soul (Tina Fey) that simply doesn't want to get born and doesn't see the point of existence. This backdrop gives the film carte blanche to explore the meaning and value of life. And surprisingly, this animated adventure is very much up to that lofty task. Perhaps too complex and subtle for very young audience members, Soul might resonate much more with adults and animation aficionados (the design, lighting, and animation are some of the very best I have ever seen). Great voice cast too.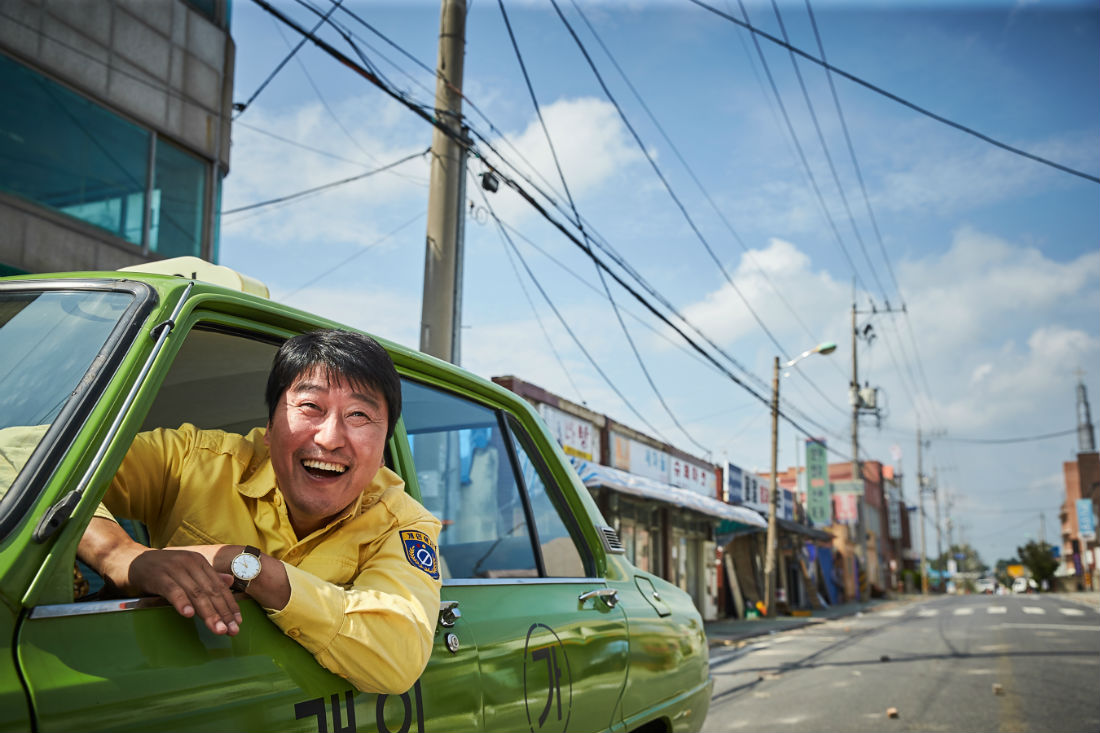 3. The great Song Kang-ho stars as a struggling Seoul cabbie who gets picks up a German reporter (Thomas Kretschmann) and gets sucked into the 1980 Gwangju Democratic Uprising, an historic tragedy where the Korean military and paratroopers mowed down hundreds of protestors. A Taxi Driver (2017), directed by Jang Hoon, is an excellent character study and examination of real world events, effectively dramatized with humor, heroism, and heart. Despite whatever liberties were taken with the film itself, this is an important reminder that democracy is something that needs to be fought for and maintained. The aspirations of authoritarianism and influence of propaganda are still with us and the good journalism, organized protest, and a global conscience are some of our best defenses against these evils.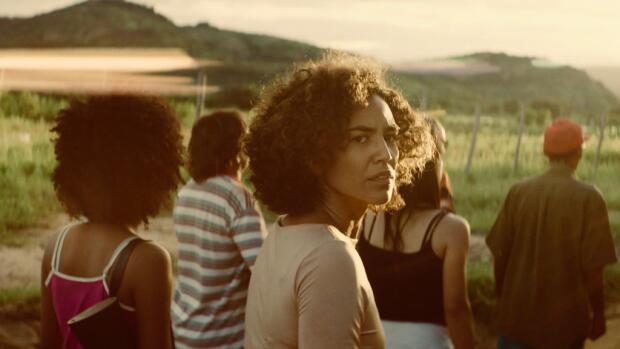 2. Nothing more beautiful than a whole town coming together to something awesome. Bacurau (2019), directed by Kleber Mendonça Filho and Juliano Dornelles, is the story of an isolated Brazilian village that appears is being targeted for something strange and possibly nefarious. When a teacher can't find them on Google Earth during a geography lesson, it seems odd. When bizarre UFO-like drones start spying on folks, there is some concern. When the internet stops working, the villagers are not sure what is going on. They are being cut off. But why? Bacarau is a fantastic slow-burn thriller that keeps you guessing and will keep you on the edge of your seat. I won't reveal anything more because I went into this film completely cold and was treated to a series of twists and unexpected revelations that I would never want to spoil. There is much to be read into the story socio-politically as well.
1. OK, so this one is maybe a cheat. Akira Kurosawa's Seven Samurai (1954) has long been one of my absolute favorite movies and I have seen it many times. I recently re-watched it with someone who had never seen it. I was initially unsure how a nearly 70-year-old, three-and-a-half hour long, black-and-white Japanese film would hold up to the uninitiated. Perhaps unshockingly, this legendary masterpiece is still a hugely engrossing, entertaining, and emotional adventure. Toshiro Mifune, Takashi Shimura, Seiji Miyaguchi, Bokuzen Hidari, and Yoshio Kimura star in the classic tale of a small village in 17th century Japan that hires rogue samurai to defend their land from bandits. I'm a sucker for samurai movies anyway, and this one may be long, but it's very accessible and remains one of the best. The characters are compelling and well drawn. The stakes are clear and omnipresent. And the action is built up well and wonderfully choreographed. You can't say you love movies if you haven't seen any Kurosawa, and this is one of the best places to start with his impressive catalog.