The last few movies I saw in order of what I thought of them. Special bonus round of short films from the Batroun Mediterranean Film Festival! Visiting Lebanon has been fun.
If the whole cast played it with the weird over-the-top winky humor of Nick Kroll, it may have been salvageable. As is, Uncle Drew (2018) is depressingly unfunny, uncool, tone deaf, and the basketball action is filmed so badly and lazily it embarrasses everyone involved. Your favorite NBA players pretending to be old and crushing it at basketball shouldn't be a joyless slog. It should be light, breezy, silly, and fun.
Love, Simon (2018) is a coming of age tale about a high school student coming out as gay to his family and friends. In an unrelatably kush and affluent town at an unbelievably twee and pristine movie high school. Color me jaded. I did not like the presentation.
I like creature features. I'm easy. I know this. Critters 2: The Main Course (1988) is fun, schlocky mayhem with enough cheesy puppets and gore to satisfy fans of the Gremlins-knockoff sub-genre of horror comedy. Alien bounty hunters and giant, killer critter balls of destruction galore.
Laserblast (1978) is the unintentionally hilarious story about loser who finds an extraterrestrial arm cannon death-ray and becomes a real jerk. This movie is cheap. It looks like shit. The nasty stop-motion aliens are regrettably adorable. I kind of dig the gun though. The small town desert setting was interesting. And just the joy of this idiot getting revenge on all these bumpkin townsfolk before the aliens can unceremoniously stop him, is worth it. More than anything though, it made me want to watch Turbo Kid again.
I recently re-watched a move that I must have seen dozens of times. The Golden Child (1986) was always on TV when I was a kid. Watching it as an adult, it's got a lot more chinks in its armor that I wished to remember. Eddie Murphy is sleepier and less funny than in most of his other movies from this time. The tone bounces from quirky supernatural hijinks (like a less inspired Big Trouble in Littler China) to a young murdered girl's blood found in oatmeal to get a magic Chinese baby to eat it so demons can take over (or something). It doesn't work most of the time, but it still has a dancing Pepsi can and one or two memorable supernatural encounters. Charlotte Lewis is still hot. Charles Dance is still menacing. And who doesn't get lost in Victor Wong's face?
Italian cinema is great at being either arty or wonderfully violent and sacrilegious. The Church (1989) was co-written by Dario Argento and I, for one, will suffer through the slow incomprehensible bits to get to the glorious punctuations of wicked insanity. It's not the best example of Italian horror, but there's enough in here to make it an occasionally restrained bonkers. An old cathedral is built on top of a mass grave. Naturally, demons happen.
I'll be honest. Solo: A Star Wars Story (2018) has a LOT of problems. Some of them casting. Some of them directing. Most of them lighting. Why is every scene so washed out and dark and impossible to see? For all my misgivings, of all the Disney-helmed Star Wars movies, this one had the best plot. It's actually kind of a fun space adventure. At least you can feel that in the script. And it does have its moments. Chewbacca was fun in this one. Childish Gambino had a few cute scenes. At least everything wasn't terrible. Which, for me these days, is a rave review of a Star Wars movie.
Tickled (2016) is a documentary about Kiwi journalist David Farrier and his haphazard discovery of the online tickle fetish community and a sick and seedy underworld character who maliciously entraps and blackmails his victims. Truly, anything can happen on the internet. Best beware. A fun trip down a dark rabbit hole that more resembles a spider's web the further Farrier explores. I wish the film were able to provide more closure.
Ghost Stories (2017) is a handsome looking modern supernatural horror with just the right balance of black humor to spine tingles. Three spooky tales are connected as a paranormal debunker (played by Andy Nyman, who also co-wrote and co-directed) tries to unravel the mysteries to prove to himself and the world that there is nothing to be afraid of in the dark. But no matter how empirical and skeptical one may be, some things still haunt you. Clever, delicious twists, and genuine chills.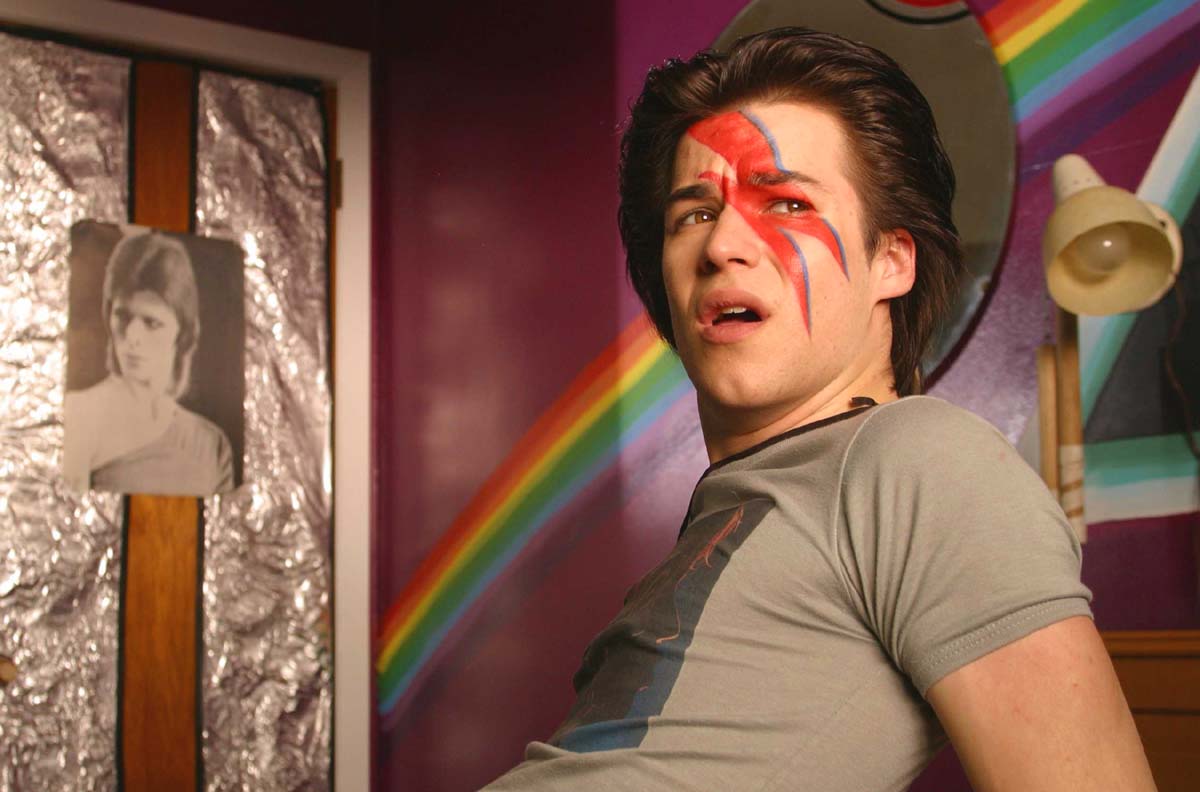 Jean-Marc Vallée's C.R.A.Z.Y. (2005) is another coming-of-age story about a young man discovering he is attracted to men. He's up against homophobia, four brothers, and a very conservative father. Set in Quebec in the 1960s and 70s, the film has an impressive soundtrack of popular songs. It's an entertaining little drama with humor and heart.
Spike Lee doing genre movies is…well, it takes getting used to. He infuses a bit of racial commentary, but Inside Man (2006) is just a pretty solid heist thriller. Well cast (Denzel Washington and Jodie Foster are standouts) and tightly wound, it's nice to see just a good, focused crime drama. Even if I will forever unfairly compare movies like this to Dog Day Afternoon, but that's my own bit of baggage.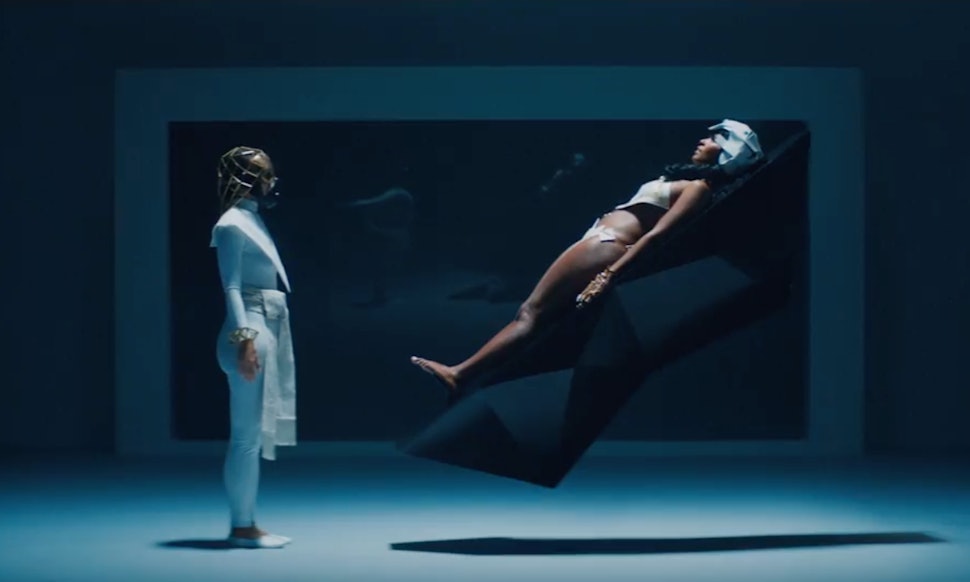 I don't usually watch concept album movies so I'm not sure how to score this. Singer Janelle Monáe stars in Dirty Computer (2018). It's more of a long, stylish music video than a movie. But there's a thematic narrative in there. All in all, I loved the music and the look. But this may be cheating to include in here. What's next? I include standup specials I watch? Maybe.
Welcome to low-key high-stakes world of hifalutin modern art galleries and the denizens that keep it all going. This is Ruben Östlund's The Square (2017). It's a subtle and satirical film that follows a museum curator who deals with personal drama while promoting a new installation and trying to avert scandal. It is a barbed film that skewers artist pomposity, viral marketing, manufactured controversy, free speech, classism, and the politics of balancing it all while remaining relevant and edgy (but not too edgy). A slow burn, but great.
Boots Riley's Sorry to Bother You (2018) is a brilliantly stylized black comedy and brutal social commentary on corporatism and race politics. The dark absurdist sense of humor takes a bit getting accustomed to, but by the end you will be glad you did. Struggling call center employee Cassius Green (Lakeith Stanfield) dons a "white voice" to maneuver up the corporate ranks, but at what cost? Perhaps his very humanity.
BONUS ROUND!!!
So after finishing the month of August at the Edinburgh Fringe Festival, I went to Beirut, Lebanon with a comedian friend to unwind. In the fishing town of Batroun I got to attend the Batroun Mediterranean Film Festival. In a beautiful outdoor atrium in a museum showcasing the Lebanese diaspora, I got to see the opening ceremonies and four short films. Including the festival winner!
Como yo te amo (2016) is a Spanish comedy directed by Fernando García-Ruiz Rubio. A petty thief falls in love with the officer that arrested him and spends the next several years committing crimes just for the chance to see her again.
"Santa Claus is a capitalist." Kapitalistis (2017) is a Belgian comedy directed by Pablo Munoz Gomez. A poor father takes on odd jobs in order to get his 5 year old son the expensive Power Max backpack he desperately wants. It's cute and quirky and the just the right amount of dark holiday cynicism.
Sound of Vladivostok (2018) is a Russian documentary directed by Marios Ioannou Elia. In the spirit of Dziga Vertov's 1929 The Man with a Movie Camera, this wordless, plotless journey is more about showcasing the aural grandeur and majesty of this amazing Eastern city. Short, but inspiring and beautiful.
The festival winner was the Lebanese sci-fi comedy mockumentary, Manivelle: The Last Days of the Man of Tomorrow (2017), directed by Fadi Baki Fdz. It chronicles the life of a decaying and increasingly delusional mechanical man. Once an impressive gift bestowed to the people of Lebanon by the French in the 1940s, later a wannabe movie star and socialite and political weapon, now a decrepit out of touch mass of wires and parts who refuses to acknowledge the sins of his past. It's a great short and I also cannot thank the director enough for letting me crash at his place during my stay in Beirut. For folks on my Instagram, that's whose cat has been sleeping on me all the time.